How to Edit The Front End of NGB
Follow the 11 easy steps below to learn how to create a new post and style it using the front end!
1. Sign in to the back end and create a new post.

2. Insert title and click "Publish."
Wait for the page to reload and then click "Frontend Editor."

3. Now add your first element.

4. Here you can add everything you need including text, images and videos. Let's start by adding an image.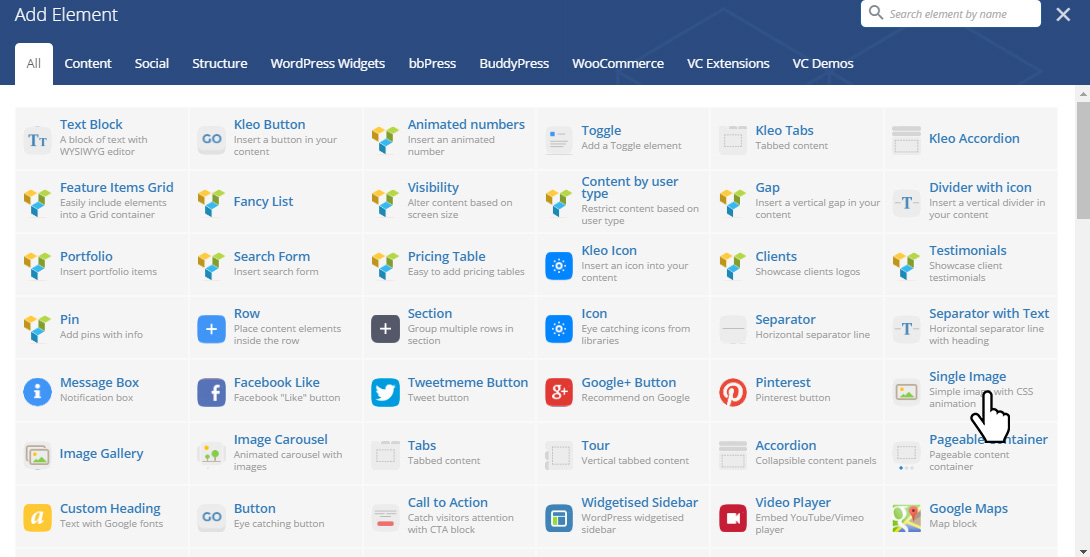 5. Upload a new image or add an image already in the media library and then click "Set Image."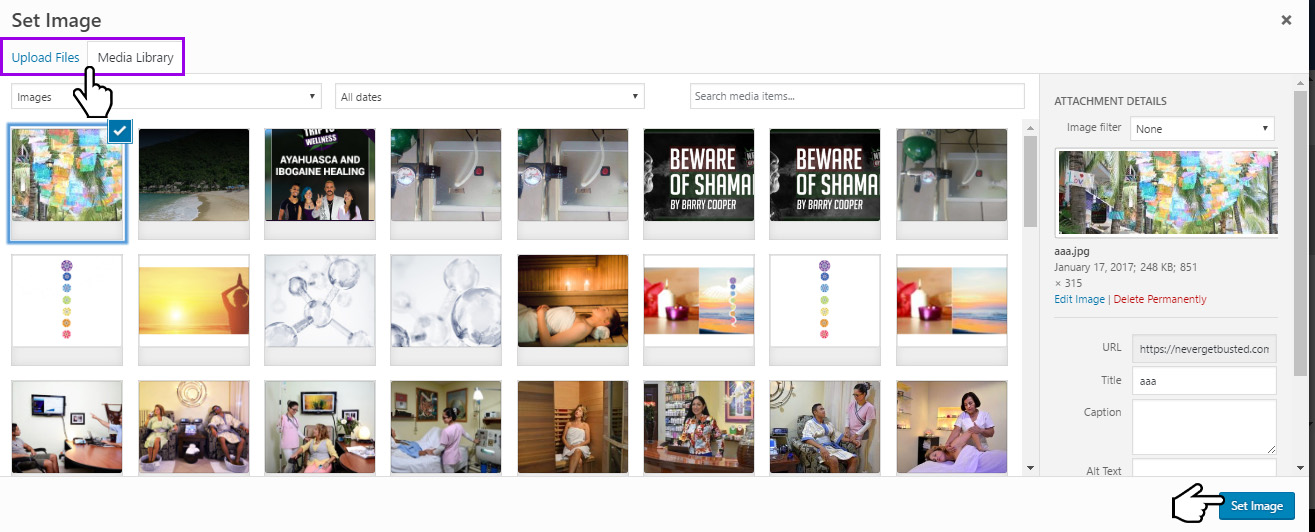 6. Change image size and alignment and click save.
(Type "full" in the "Image Size" box to ensure your image isn't too small and change "Image Alignment" to "Center.")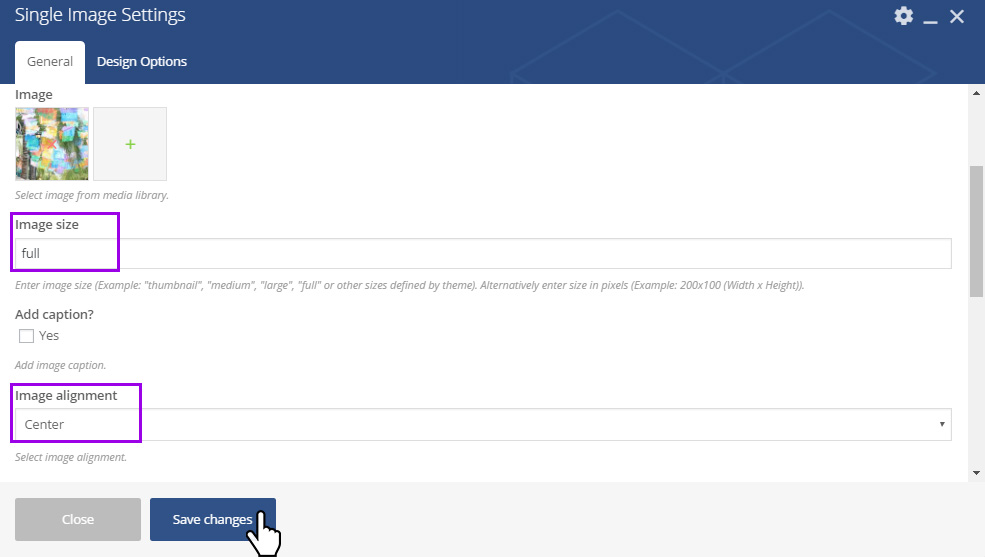 7. Click a yellow plus sign to add another element above or below the image. (Hover over the image to see the above plus sign.)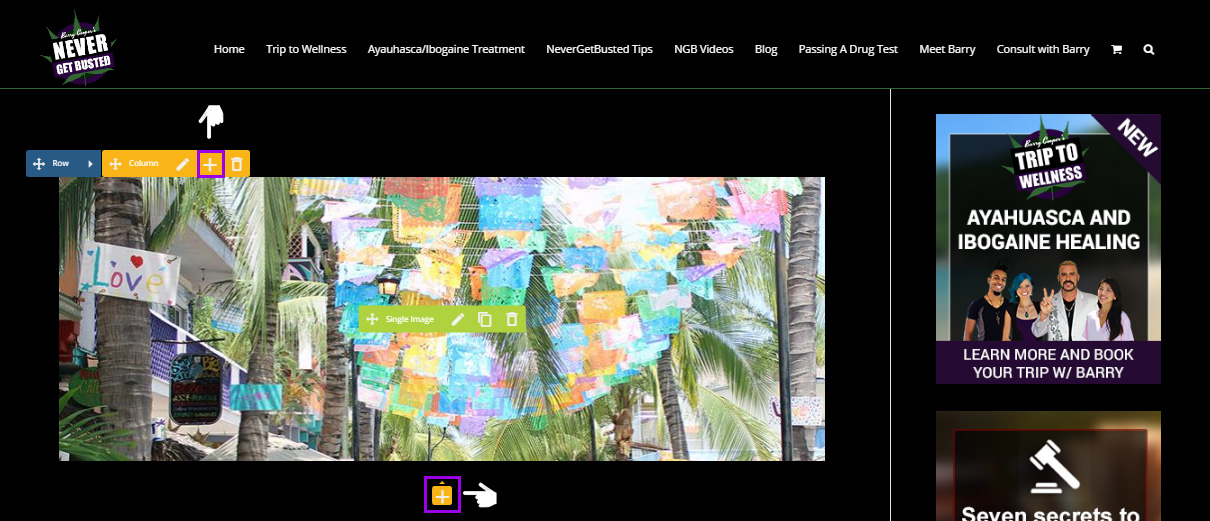 8. This time let's add a text block.

9. Write and style text and save.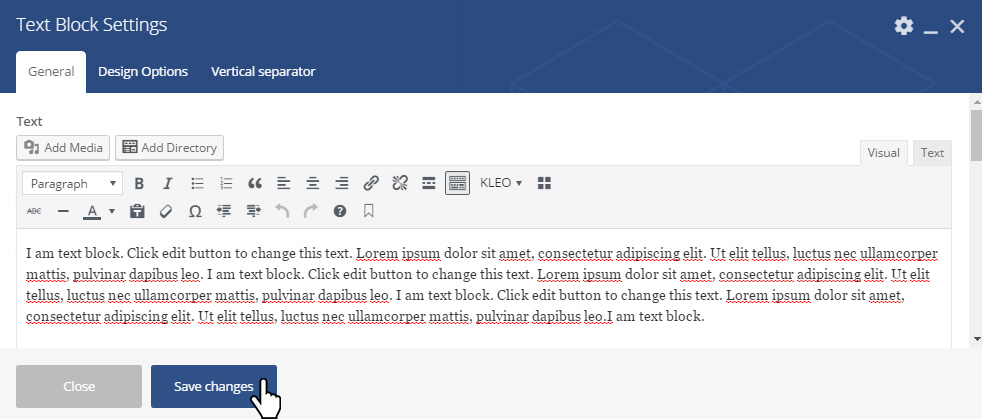 10. To edit your text block simply hover over it and click the pencil icon.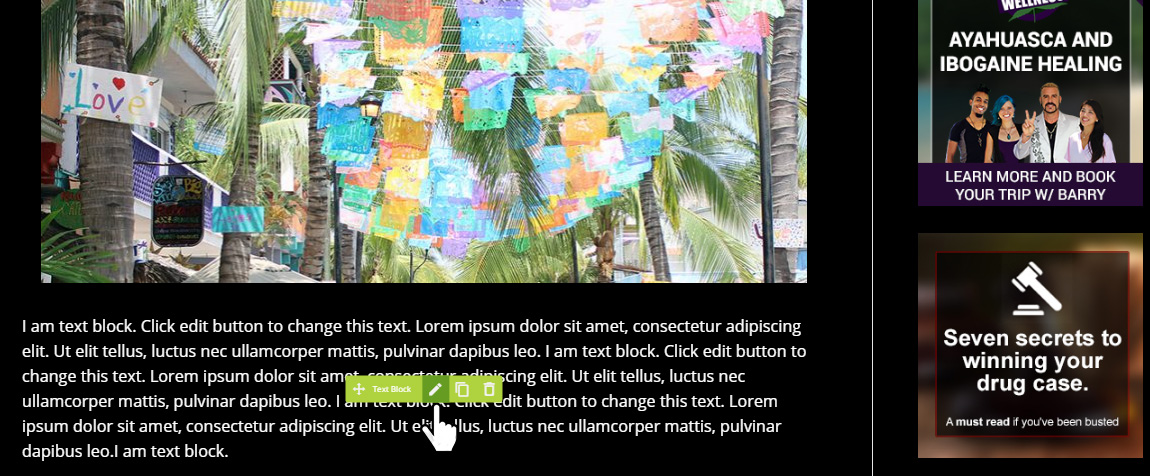 11. To move an element, hover over it, click and hold the cross arrow, and drag and drop the element where you want it.
To delete an element, hover over it and click the
green

trash can icon. Be careful! If you click the

yellow

trash can icon, it will delete the whole row, instead of just the element.

Repeat these steps to add all of the content you want. Continue to the next section for instructions on how to edit an existing post or page.
Sign in to the back end. Then on the front end, go to the post or page you want to edit and click "Edit with Visual Composer."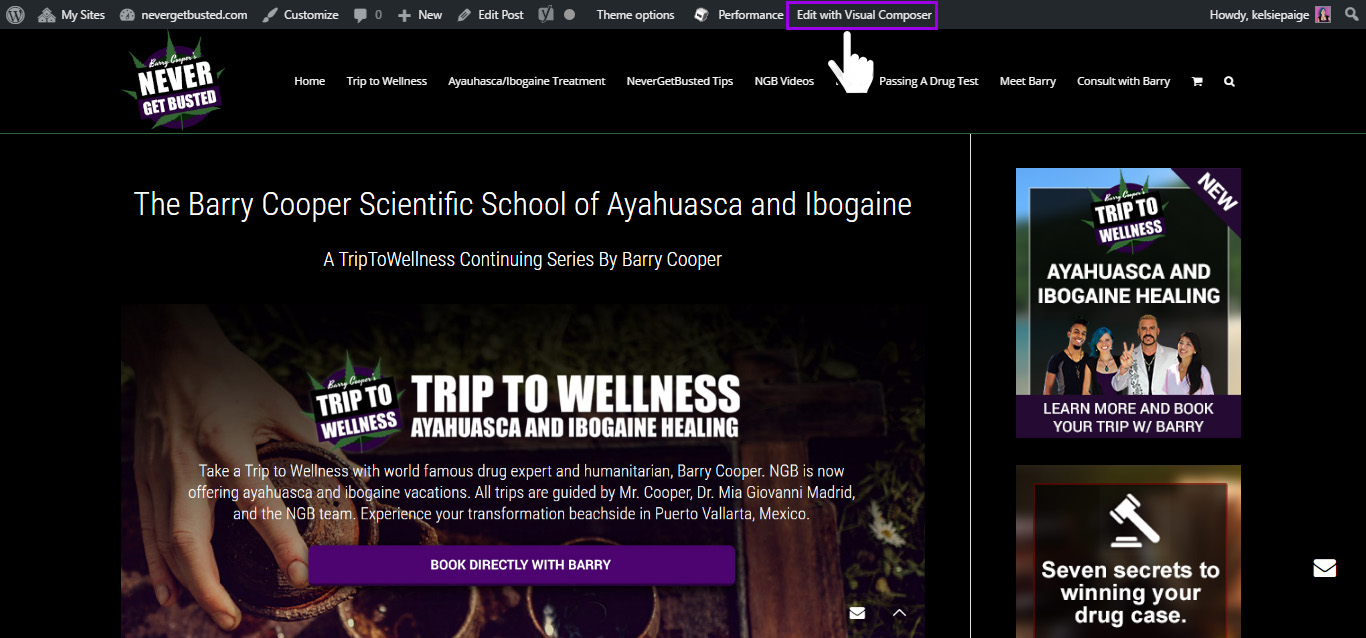 Scroll up and see Step 7 to add an element, Step 10 to edit an element and Step 11 to move or delete an element.
Now you should be ready to rock and roll!