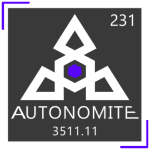 Are you a skilled bilingual developer with WordPress experience?  Do you enjoy the excitement and challenges of the startup life? Would you like to be a part of a company aiming to actually make a positive impact on the world rather than just making money?  If so, you could be the next member of the Autonomite team.  
We are a small team with huge ambition and a quickly growing reputation.  We have rebellious spirits, humanitarian hearts and aren't afraid to be different.  We are on the verge of breaking through to a new level, but need your help.  
Required Skills for the Position:
At least Intermediate HTML, CSS and Javascript proficiency.   

Thorough knowledge of WordPress

Strong written and verbal communication (Must be bilingual)

Strong Problem Solving Ability

Customer service experience
Even Better if You Have Experience With:
PHP

WooCommerce

Nginx

cPanel

Linux

Performance Optimization

Cryptocurrency / Blockchain

Startup Knowledge
Your main focuses would be as follows:
Implementation of Basic Functionality
Installation and Configuration of Plugins

Minor HTML, CSS and Javascript tasks

Troubleshooting Issues on Client Sites

Provisioning New Websites in cPanel

Performance Optimization
Front Line of Support
Reproducing and resolving or escalating client website issues. 
Engaging with clients and end users.
Documentation of issues and resolutions
Salary
Starting at $20,000 Pesos / month.  Pay will scale generously with the business and depending on performance.
To apply, email [email protected] with your resume, examples of your work, and a brief explanation of why you'd be a good fit for our company.  Thank you.