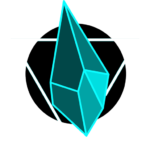 We're returning with 2 services:
BOOK YOUR FREE 30-MINUTE DISCOVERY CALL
LET'S TALK MAKE SURE YOU'RE A GOOD FIT!

AN EFFICIENT AND EFFECTIVE CONTENT MARKETING SOLUTION FORMULATED TO GET REACTIONS
Are you trying to grow your brand awareness, get more sales, or educate your audience? Let us produce your content so you can focus on being a thought leader, running your business, and making an impact.

The CONTENT CATALYST process is a week-long content spring cycle beginning with a research and strategy session. We present you with the insight you need to have the most productive recording session possible and cover the topics that will engage and convert your audience. Next, we record an hour-long video with you, remotely or in-person. Over the week, that video gets edited and extrapolated into:
(1) Full-length Edited Video

It could be a podcast, educational video, interview, or simply a long-form video.

(3) 3-7 Minute Long Clips

Perfect short-form video for all of your social media accounts or vital sales videos that dissolve potential customer objections

(6) 15 Second - 3 Minute Vertical Videos

Vertical Videos are best for organic growth on TikTok, YouTube, Instagram, and Facebook

(2) Articles

SEO Optimized written content for your website and email campaigns.

(10) Images

Memes and Infographics based on your content as well as thumbnails for the videos.
A SOLUTION FOR BUILDING CENSORSHIP, CANCELLATION,
AND CYBERATTACK RESISTANT WEB PRESENCES
Are you concerned that your content, brand, or business may be attacked by the woke mob, big tech, or the government? Let us help you set up a website, social media, and technical infrastructure that is resilient as possible.

Anyone even remotely counter-cultural, anti-establishment, or pro-freedom is at risk of having their web presence wiped out for speaking your mind or standing up for what you believe in. It is truly a dystopian circumstance that we find ourselves in, but you don't have to be a helpless victim. By developing an UNF*CKABLE WEB PRESENCE you can protect your ability to stay connected with your audience, fulfill your life's purpose, and stay in business.
We'll help you set up:
A SELF-HOSTED OFF-SHORE WORDPRESS SITE

Make sure your site is fully in your control and in jurisdiction that will uphold your free speech

SELF-HOSTED CRM

Build customer relationships on an open-source, self-hosted platform that you have control over.

YOUR OWN PRIVATE CLOUD STORAGE

Get Away from Google and Dropbox to host your own files privately and securely

ALTERNATIVE SOCIAL MEDIA PLATFORMS

Get set up on the best alternatives to the mainstream social media platforms in case the worst happens.

CRYPTOCURRENCY PAYMENTS

Protect your ability to do business or accept donations

SECURE AND PRIVATE COMMUNICATIONS

Ensure your communications with your team and audience are private, secure, and uncensorable.